You go into a class debate with all the best intentions, you imagine the class getting into a meaty subject after a million research lessons. You've set it all up perfectly – had research lessons, looked at examples, set rubrics and outcome grades and then….
The loud ones are the main attraction, the quiet ones add the odd comment and some hid at the back and feign interest. Sound familiar? How about we fix the debates…let's make them all silent!
Mad hey!? Well maybe not so much, this blog is about how the silent debate changed the way my class communicated.
The idea came from a lady called Rebecca Swansbury whilst doing training for a course called understanding Christianity but could easily be adapted for many humanities debates, P4C lessons or introducing a topic. Basically endless only to your imagination.
How it works –  
The set up is the same as a normal debate (or can be) and could involve researching a topic…or it could be to start a debate…using certain stimuli. Instead of taking it in turns to listen pupils are completely silent throughout (although to be honest I'm not great at this so I use music – good suggestion is Jan Garbarek Officium https://bit.ly/2IC2Zha …I think it can be easier for lower year groups too).
On the table put some A3 sheets with certain stimuli on. It could be-
Images to start a discussion (e.g. problems with the environment)
Quotes (some things a historical figure said)
New Paper Head Lines
So on and so on…
You then let the pupils go around and add questions to the images…what do they want to know.
HINT: I make mine line up again outside and am very clear with the instructions and sanctions if this is not followed…gets them more into the idea.
They can also answer the questions other put down if they know the answer. They share ideas with everyone!
BINGO!
In 10 minutes it is likely that all pupils make at least 10 points/answer. No one hiding in the back, no one shouting over anyone else! Then, you as the teacher, can gather these in. Finally evidence of the debate that you can hold.
PROGRESS?
How about making them copies and asking them to research further the answers for the next lesson for homework? Or get them to take on certain roles and ask/answer as if they were that person? Maybe put the stimuli out a bit at a time…images first and then some explanations – this means questions asked first and then these can be answered using the text.
Examples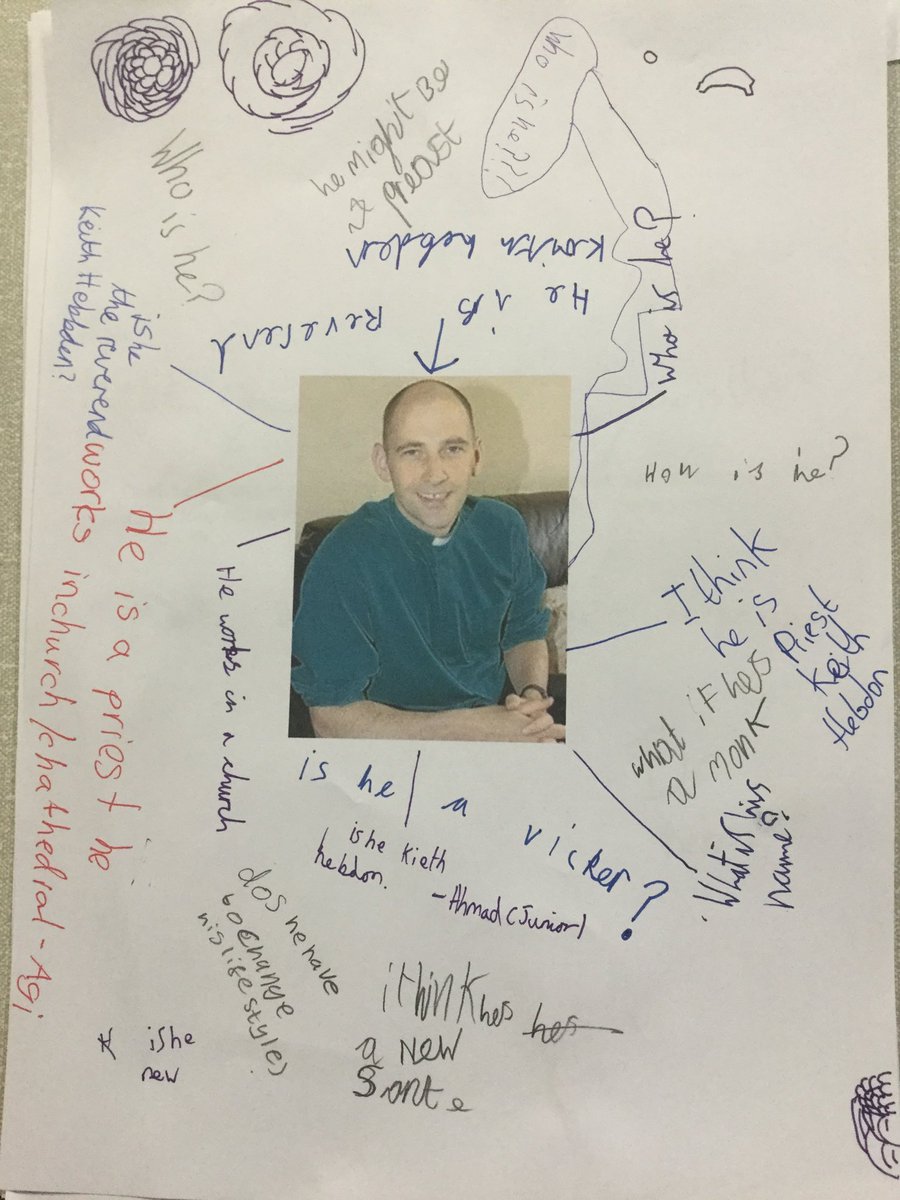 Final Note
Please don't give up verbal debates…there is a very big place for these and I will add posts about how P4C can help with this at a later date but this can add a different dimension to the normal debating method.
Please comment any further ideas or examples of if you use it and how it went!